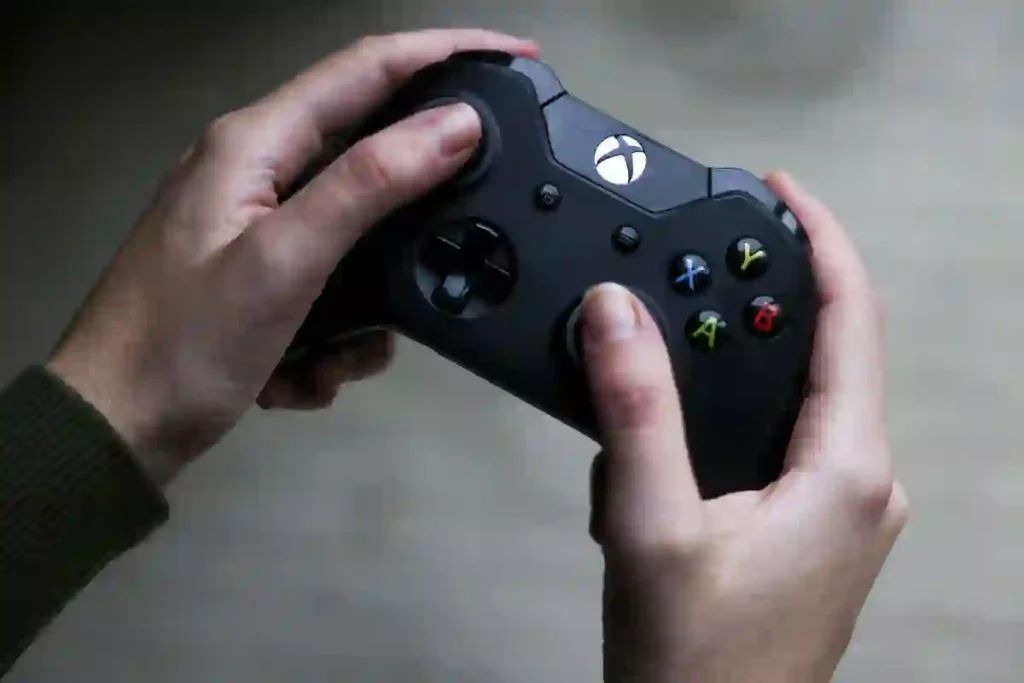 Types of Video Games
Whether you're a newbie, a seasoned player, or somewhere in between, there are many different types of video games that you can play. From first-person shooters to simulations and adventure games, these games can be a great way to spend your free time.
First-person shooter games
Generally, first-person shooter games involve a player controlling a character in three-dimensional space. They also feature a wide range of weapons and projectiles that are used to engage the opponent. Some may even include melee combat.
Most research in the field has focused on the effects of violent video games. While some studies have found that playing such games can be associated with an aggressive personality, other studies have looked at the effects of the contexts in which they are played.
In general, first-person shooters tend to focus on fast-paced action and fast-paced firefights. However, some games place an emphasis on problem-solving or narrative. In addition, certain games may have a multiplayer mode, in which players must team up to compete.
Although the first-person shooter genre is a popular one, it is important to recognize that it is not for everyone. Many people who grew up playing other types of games are intimidated by these games. The best way to decide whether a game is right for you is to evaluate it based on its content. The more a game focuses on shooting, the more likely it is to be a first-person shooter.
Some of the top-rated first-person shooter titles include: Goldeneye 007, Doom, Half-Life 2, and Metro 2033 Redux. Some of these are available on all console systems, while others are limited to one system.
The first-person shooter genre has a long history. Rareware's Goldeneye 007, which was released in 1997 on the Nintendo 64, is widely credited with redefining the genre. It featured a faithful story campaign, a vast weapon variety, and split-screen multiplayer.
Doom was one of the most influential first-person shooter games of all time. It introduced the 3D graphics style that has become synonymous with the genre. It was also criticized by religious groups for its gory violence, but it became a critical success.
Simulations and adventure games
Using games and simulations in education has been studied extensively. The literature reveals that they are a powerful learning tool. In particular, they are capable of improving authentic learning. In addition, they have the capacity to enhance motivation.
One of the most interesting facets of gaming and simulations is the ability to simulate real-life scenarios. These virtual environments provide students with the opportunity to adopt different roles and to explore the world around them.
Moreover, these computer-generated environments are able to promote active collaboration and engagement. Furthermore, they can facilitate learning by providing meaningful feedback. This has led to the development of several instructional designs that use these technologies.
In fact, studies have shown that serious games are capable of generating positive affective effects. This, in turn, translates into higher student motivation. In addition, games and simulations have been proven to have a number of other benefits. This includes the development of complex cognitive skills.
For example, these simulations can teach students how to solve real-world problems. They also allow students to experiment with various strategies. It is for this reason that simulations are considered a worthy learning tool. However, their impact on learning remains ambiguous when using imprecise measures. Therefore, it is recommended that researchers should be more focused on sociocultural and constructivist theoretical frameworks.
Ultimately, a good simulation should be able to satisfy a variety of needs. The key is to select the right type. In addition, it is important to consider the pedagogical content and the extrinsic rewards.
The best PC sims provide users with deep tutorials, dedicated communities, and mods that are both awesome and unique. Lastly, it is important to pay attention to the players themselves.
Party games and puzzlers
Among the many types of video games, there are those that stray away from the console and make for a jolly good time. The best of the bunch can be characterized by a flurry of social interaction that may or may not culminate in a raucous finale. If the party was small, the party oppertunity can be cultivated with some creativity and a few well chosen party favors.
As for the best of the bunch, the first thing that comes to mind is the oh-so-famous Mario Party series, which spawned more than 10 installments to date. There are a bevy of sequels, each a worthy addition to the family. There are also a plethora of titles in the e-sports arena, such as FIFA and the Wii U, which encapsulate the more cerebral aspects of gaming. The game can be played in tandem or in solo mode, depending on the player's preference.
Probably the most important feat of the Mario series is that it is a social experience, not a chore to get your hands on. The oohs and aahs come aplenty, and with the advent of multiplayer gaming, the party can continue on a long after the evening is done.
Sandbox genres
Among video game genres, sandbox is an acronym for "Standalone or Multiplayer Open World", and is typically associated with non-linear gameplay, player choice, and freedom. Unlike most genres, sandbox games do not have segmented zones, allowing the player to explore the world and choose their own tasks.
One of the most popular sandbox genres today is platform games. This genre involves jumping, climbing, and navigating terrain. The first game to truly pioneer the genre was Donkey Kong, and its successors have since paved the way for numerous franchises.
Role playing games have long been a staple of gaming culture. They are typically set in a fictional world, allowing the player to build a character and take control of their actions. The most basic game in this genre involves a protagonist creating a family unit and house.
The platform video game genre, also known as a platformer, is a subgenre of the action-adventure genre. This subgenre involves a character running, climbing, and jumping across the level to reach their objective. In many modern titles, players can switch between first and third person viewpoints.
Simulation games are another major subgenre, with titles like The Sims highlighting the many ways to simulate life. For instance, in The Sims, the player must build a family unit and house. The game also features detailed recreations of professional sports such as football and basketball. The best titles in this genre include Madden NFL, which includes an impressive amount of TPS elements.
The 4X game is another example of a sandbox game. The title has four important components, namely, building a city, destroying your enemy, collecting resources, and using those resources to build your own city.
Technology improvements in video games
Throughout the history of video games, technology has improved the gaming experience. The industry has evolved from pixelated screens and limited sounds to more realistic graphics and special effects. Today, the future of video games is bright.
New game consoles and gaming devices are driving the next generation of video games. Cloud gaming and subscription streaming services are also changing the industry. These services will help companies generate revenue year-round. They will eliminate storage and manufacturing costs. These technologies are also helping the industry diversify.
The next few years will see technology improvements in video games that will make them more lifelike and immersive. Virtual reality headsets will begin to offer experiences that live up to their hype. Augmented reality will also be used to deliver experiences at a lower cost.
The next generation of consoles will feature state-of-the-art graphics. This will allow for a full-HD resolution that offers the perfect blend of performance and visuals.
The industry has also been undergoing a shift to user-centricity. The use of AI in video games has revolutionized the way they are played. These systems now mimic the human player's movements.
New game engines are making it easier for game developers to create more realistic, high-fidelity games. One example is Epic Games' Unreal engine. These tools enable the creation of 3D digital models and animation.
As the industry continues to develop, it will be necessary for game publishers to hone their skills. This will include developing more realistic textures and playingability.
The gaming industry will need to push the limits of innovation and constantly update its technology. The industry will also need to focus on talent. A study by Bain shows that a number of game developers have moved to jobs at larger technology firms.